Making Magic with Seasonal, Homegrown Foods.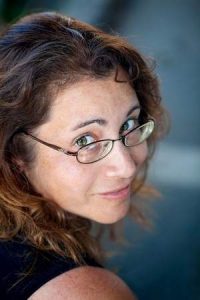 The Farm Girl, Kasha, is a fourth generation farmer. Her family farm, located in the black dirt region of the Hudson Valley is one of the few fully operational family farms supplying the local area with fresh grown produce throughout the year.
Kasha's cooking skills and art are an accumulation of family favorites and a passion for both fresh produce and the intense flavor array from which she has the ability to choose from. The understanding and respect for the plant and its fruit shines strong in the recipes, presentation and passion she shares with you here. Grab a fork, or a shovel and dig in!
Complimenting her passion for food nuances is her keen eye for the natural beauty she captures with her photography, of both food and farm life.
"If I'm a great artisan of the kitchen, it's because I don't buy my sauces." ~ Alain Ducasse
As today's food conscious consumer demands the best in the products they choose. The Farm Girl proudly remain diligent in her understanding of the ever changing landscape. Offering recipes, kitchen guidance and perhaps that extra boost of confidence we all need when trying something new.
It is her desire to offer your family a glimpse into the beauty of food fresh from the field.
What makes this experience most amazing is you can recreate these beautiful dishes in your home. Bring your family not only new experiences and tastes, but the opportunity to bond over what many farmers are lucky enough to experience. Fresh food and the knowledge of preparing it.
Explore a little won't you?