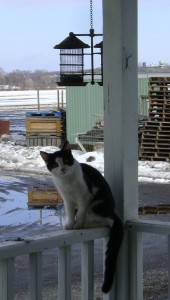 Last week was President's Week.  If you have kids, you know that's the vacation week in between Winter Break and Spring Break.  
Does anyone else remember having only Monday and Tuesday off?  Or even Friday and Monday?  I guess I really am turning into an Old Fart because I don't see the point of an entire week.  Personally, I celebrate Presidents Washington and Lincoln every time I spend 6 bucks.
I'm not all that peeved, honestly. My schedule is very flexible right now since our markets are finished and it's just clean up and pre-season preparation going on right now.   But I feel for those parents that are stuck scouring the babysitting ranks to find someone to keep an eye on the rugrats at a time of year when "go outside and run yourself silly" isn't an option.
Needless to say, boredom set in within a few days and I played The Entertainer for much of  the week.  [How many of you are now humming Billy Joel???]   Meals were difficult, too, since The Boy was home and I was appointed his personal short-order cook.  I guess I could have just made his regular school lunch and let him eat that, but instead I chose to shake things up a bit.  Partly because I AM A NICE MOMMY and also because I hate to hear him complain "you FORCE me to eat things I HATE!" [If you see me out in civilization, ask me to demonstrate.  It's a hoot!]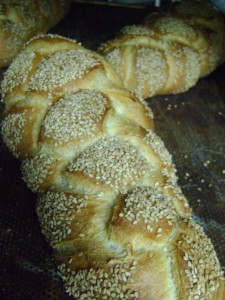 It just so happened that last week I went with my dear friend Janet and observed as she baked orders for her business, Janet's Quality Baked Goods.  Her breads are always so delicious and special, so far removed from supermarket and general bakery loaves, that it's difficult to think of them as being the same creature.  I literally laugh out loud when I walk past a supermarket bakery and see them advertising 'artisan bread'.  Please.  Small batches, hand-made from scratch, no preservatives, nothing you cannot pronounce on the ingredient list, and enough variety to keep us coming back week after week after week is what sets Janet apart from others.
Oh, yeah – and Anthony.  Her husband helps her at markets (and I use the term helps loosely, at Janet's request).
So I got to bring home a few goodies (many of which I will show you when I post my pics from my visit) and they were promptly distributed and devoured.  By Friday, the last day of vacation, I couldn't figure out what to make My Darling Boy.  Then I saw the last of the baguette on the counter.   I knew he would just go nuts to see a plate piled high with teeny tiny miniature grilled cheese sandwiches!  What kid wouldn't?
Thomas loves grilled cheese sandwiches.   He always has, even to the point that he took them to school in his lunchbox and ate them cold.  [And here I ask all of you WHAT IS THE POINT OF A COLD GRILLED CHEESE SANDWICH?]   A grilled cheese sandwich is NOT simply toasted bread with a slice of Land o' Lakes White American on top…FLETCH.  Quite the contrary!
A properly made grilled cheese sandwich is buttery and toasty on the outside and inside it's full of oozy cheesy goodness.  The crunch of the grilled bread (which canNOT be very dense or too crusty) directly contrasts with the tender doughy interior, the salty meltiness (totally NOT a word) of good old American cheese tempts your tongue to take just one more bite.
Yes, I said AMERICAN cheese.  You can, of course, use other cheeses.  Baked Virginia Ham, thinly sliced, with lots of Swiss and some spicy mustard makes an excellent grilled sandwich.  Brie is yummy, as are provolone, cheddar, mozzarella, muenster and jack, and adding meats or veggies or fruits makes them even more delicious.  But they are NOT a classic grilled cheese sandwich.
---
The Classic Grilled Cheese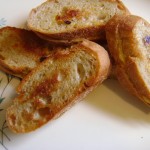 Classic Grilled Cheese
Ingredients
Bread - your choice

but avoid frou-frou breads

American Slices

Soft Butter

Spicy Brown Mustard

if you're making it for me

Non-stick pan or Cast Iron Griddle if you're going old school
Instructions
Lay out your bread, top with cheese, top with another piece of bread, then spread top with butter. Once the pan has been preheated to med-high, carefully put your sandwiches in the pan butter side down.

Butter the tops of the sandwiches and wait for the bottoms to turn golden brown before flipping them over.

Serve grilled cheese as is or with the standard accompaniment of a steaming bowl of tomato soup.
 Flip them carefully so the top slice of bread doesn't come off, thereby allowing the cheese to slide out onto the grill, thereby making you swear like a sailor as you instinctively grab the cheese with your fingers and try to piece it all together without alerting the child(ren) to potential variances in their long-awaited most favorite lunch ever.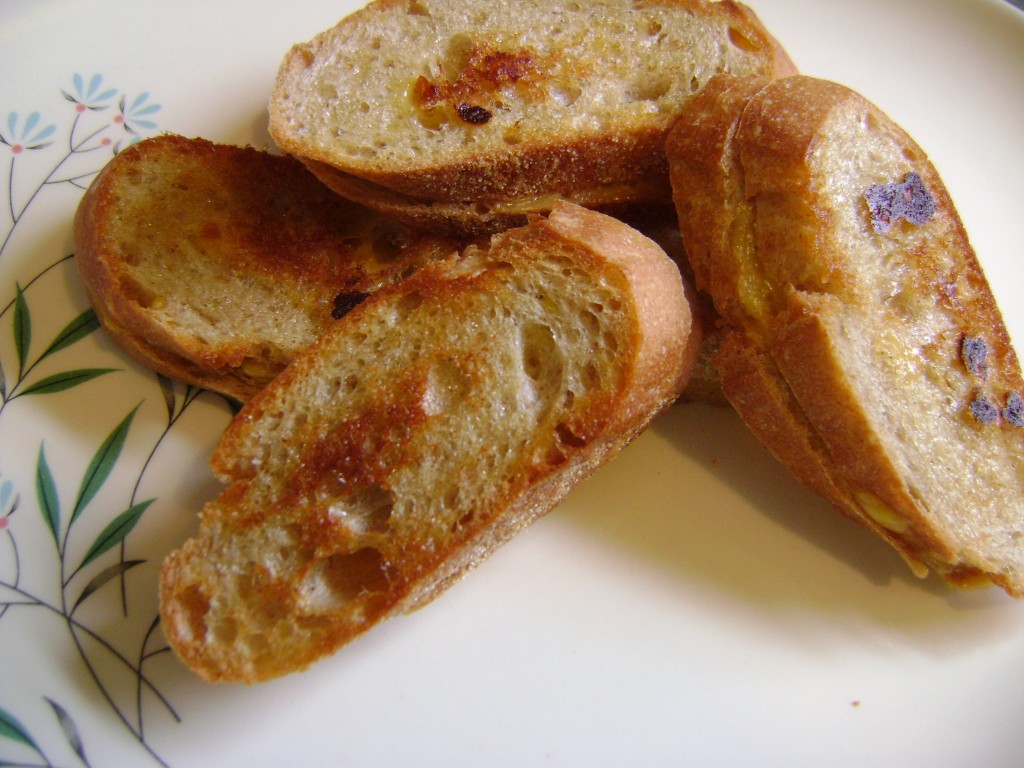 ---
Author's Note: My mother insists to this day that she likes her grilled cheese sandwiches BURNT.  We always asked her why and her standard answer was 'just because' (which was her standard answer to a lot of questions, actually.  Love you, Mom!).  I finally realized when I got older that it was the simple fact that she always made lunch for everyone else first, then got distracted because we always needed something, and then she forgot about hers in the pan!  I had no idea… until I had a child of my own.
The Boy got new shoes and as I was about to toss the box I explained the marvels of dioramas. He was thoroughly intrigued and we immediately got to work making one depicting 'the dugout' from On the Banks of Plum Creek.  He enjoyed the project MUCH MORE than this picture shows.
A long week of playing with her big boy just exhausted this little feline!