As you're probably aware, because it's all over the blogosphere, today is Pi Day.
Why Pi Day, you ask?  Because  today is March fourteenth.
3/14.
3.14.
Now I'll play the geek card: 22/7 represents the ratio between the circumference and the diameter of any circle and it's decimal approximation is the non-repeating, non-terminating 3.141592653589…
Too much for ya, eh? That's ok…. me, too.  Once I left college and stopped teaching all of that math went bye-bye.
It's not, however, too much for my friend Kristin.  Kristin is the blogger/photographer/mathematician that I met in photography class.  Because she's  the picture of enthusiasm for whatever she does, be it photography, travel, blogging, fashion, running, and, dare I say, work, Kristin didn't hesitate when I suggested a Pi Day Recipe Swap.
Get this: Kristin's great-grandmother was a chef in a hotel in Miami.  GREAT-GRANDMOTHER!  Can you imagine a WOMAN being a hotel chef more than 80 years ago?  It was certainly not standard for a woman to work outside the home in the 1920s, but with the Great Depression looming, a mother does what she has to do to support her family.  But becoming a chef in not only a male-dominated field but a male-dominated world?  I'm in awe of this woman!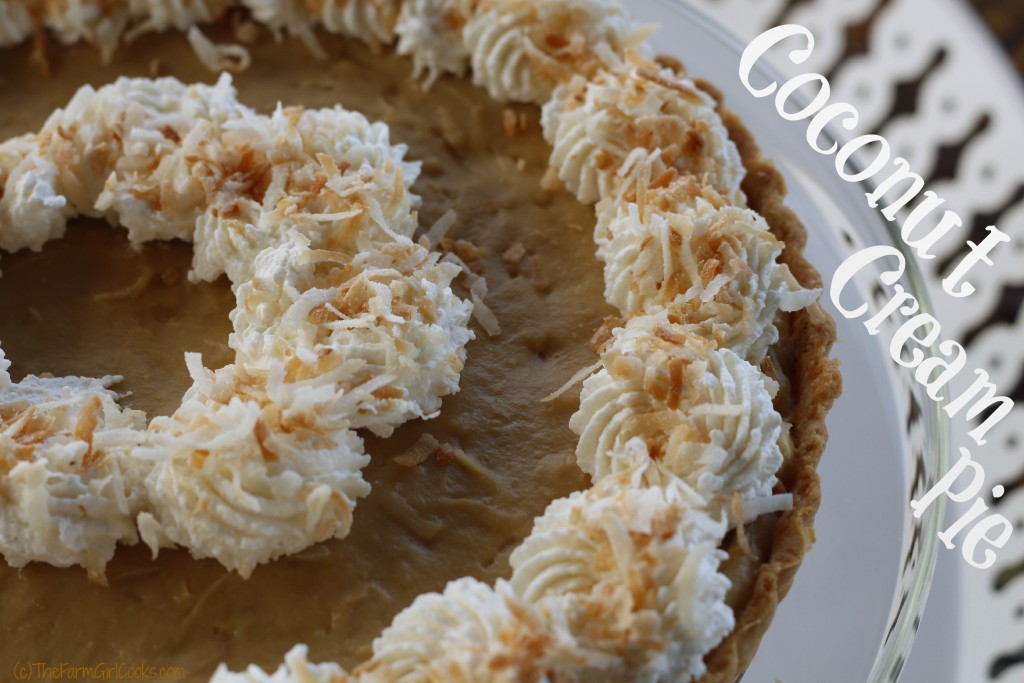 I don't know about you, but I don't like to clean.
I like the house BEING clean, but the whole process of getting there? Not my favorite thing to do, especially on a weekend.
And so, not surprisingly, I passed that gene down to my beloved offspring.
He will do anything to get out of cleaning, even if that means exploring mathematical concepts.  He knows he can distract me because 1) I hate cleaning and 2) I will take any opportunity to teach him something.

We were packing up a box of math manipulatives and he found some fraction circles.  As he played with them, stacking and sorting the colored pieces, I took a piece of copy paper and folded it in half.  Then I took another one and folded it into quarters, and another into eighths.   I showed him how one quarter of the paper covers exactly the same amount of area as two-eighths.  Then he pointed out that two-quarters is the same as one half.  
And how many eighths are equivalent to one half?
FOUR!!!  He was so excited to know the answer.
We moved from paper rectangles to these cute multicolored circles.  Mr. Distract-o pointed out that each of the circles is cut into perfect pie shapes and, "is it lunchtime yet?".  In our set, the full circle is white, the halves are yellow, the thirds are pink, the quarters are blue, etc.  Thomas was able to see that one half and two quarters are the same by matching the colors (showing they are equal sizes) and stacking the pieces.
"How many thirds are equivalent to one half?"  *thinking… thinking…*
He looked at me as though I had two heads.
"Can we make a pie now?"  
So much for cleaning, but not the math lesson.  That goes on and on because we really do use math every day despite our protests to the idea when presented by just about every math teacher we ever had.
We DID make a pie and I DID make him measure everything and I DID make him use the 1/4-cup measure twice when we needed 1/2-cup, just to reinforce the concept of equivalent fractions.
In case you've forgotten, and it's totally ok if you have, no thirds are equivalent to one half.  This is where you have to get a common denominator and well, that was too much for us since the boy is just now mastering multiplication and division facts.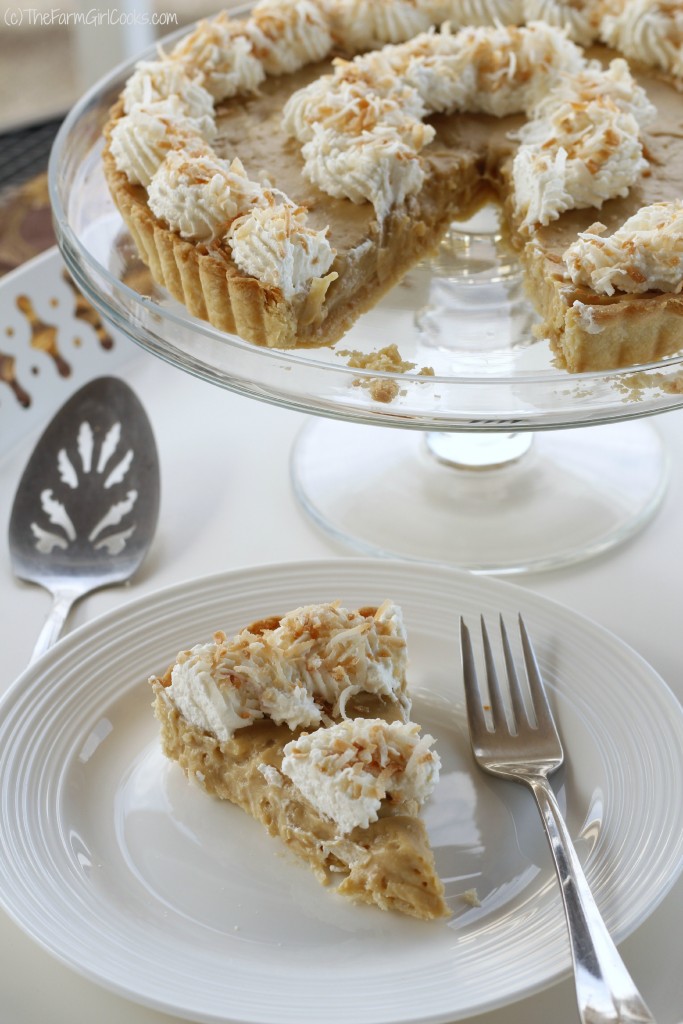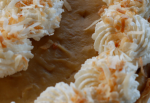 Coconut Cream Pie
Toasty golden brown coconut is complemented by a brown sugar pastry cream in this new take on an old-fashioned offering. Plenty of rum-infused whipped cream tops off this pie.
Ingredients
1

prebaked 9-inch pie crust or 10-inch tart crust

1

cup

sweetened shredded coconut

1/3

cup

brown sugar

packed to measure

2

T

flour

can also use gluten free Cup4Cup flour

2

T

+ 2t cornstarch

4

egg yolks

1

whole egg

1 1/2

cups

milk

1

t

vanilla extract

1

T

rum

1

T

unsalted butter

1

cup

heavy cream

1

T

rum

1

t

vanilla extract

3

T

powdered sugar
Instructions
Set the coconut in a small saute pan and gently, VERY GENTLY, toast it over low heat, stirring occasionally. Be careful not to let it go too far - you want it GOLDEN brown. If you take it off the heat a bit sooner rather than later, the residual heat in the pan will continue to toast the coconut to perfection as it cools.

Combine brown sugar, flour, cornstarch, yolks and egg in the bowl of an electric mixer. Beat with paddle attachment on medium speed for 30 seconds, scrape down sides of bowl, then resume beating for 1 1/2 minutes longer. Meanwhile, warm the milk to just below simmering in a saucepan over low heat. Bubbles will start to form around the edges of the pan. It should not boil.

Bring the saucepan to the mixer and, with the mixer on low, gradually add about half of the milk 1/4 cup at a time. You'll feel the mixture warming up in the mixer bowl. This is tempering the egg mixture so you don't end up with a curdled mess of scrambled eggs. Pour the now-warm egg mixture back into the saucepan and place over medium heat. Whisking constantly, heat the mixture until it starts to bubble, about three minutes, then continue stirring and cooking for another 45 seconds. Remove from heat and whisk in vanilla, rum, and butter. Stir in 3/4 cup of the toasted coconut and reserve the rest for garnish. Scrape custard into a bowl, place plastic wrap, parchment or waxed paper directly on the surface, and refrigerate until completely cooled.

While the pastry cream is cooling, prepare your crust of choice, bake it, and set it aside. It needs to be completely cool before you assemble the pie.

Whip the cream, rum, vanilla and powdered sugar with a mixer on medium-high speed until soft peaks form when you lift the beater out of the cream. Don't overbeat the cream or it will separate and you'll make butter. Yes, seriously.

Give the pastry cream a good stir with a rubber scraper, then fold one-fourth of the whipped cream into it. Scrape the lightened pastry cream into the shell and spread evenly. Put the remaining whipped cream into a pastry bag fitted with a large star tip and pipe a pretty design. You'll have enough cream to cover the entire pie. I left some of the pie bare so you could see the filling in the photos. No pastry bag on hand? Just spread the whipped cream over the top with an offset spatula. Sprinkle the remaining toasted coconut over the top. Chill until serving.

The FarmGirl's Notes:

* This pastry cream can be made gluten free by using Cup4Cup flour. If you don't have a GF crust, feel free to make a parfait by alternating layers of the coconut pastry cream, whipped cream, and GF cookies in a pretty glass.

* I love the use of brown sugar in this pastry cream. It adds depth of flavor that you won't get with white sugar. I cut back a bit on the usual amount of sugar because of the use of sweetened coconut.

* Wanna make a Banana Cream Pie? Leave out the toasted coconut and stir 1 large or 2 small bananas, sliced and tossed with a bit of lemon juice, into the lightened pastry cream. Spread it in the pie shell and top with the whipped cream.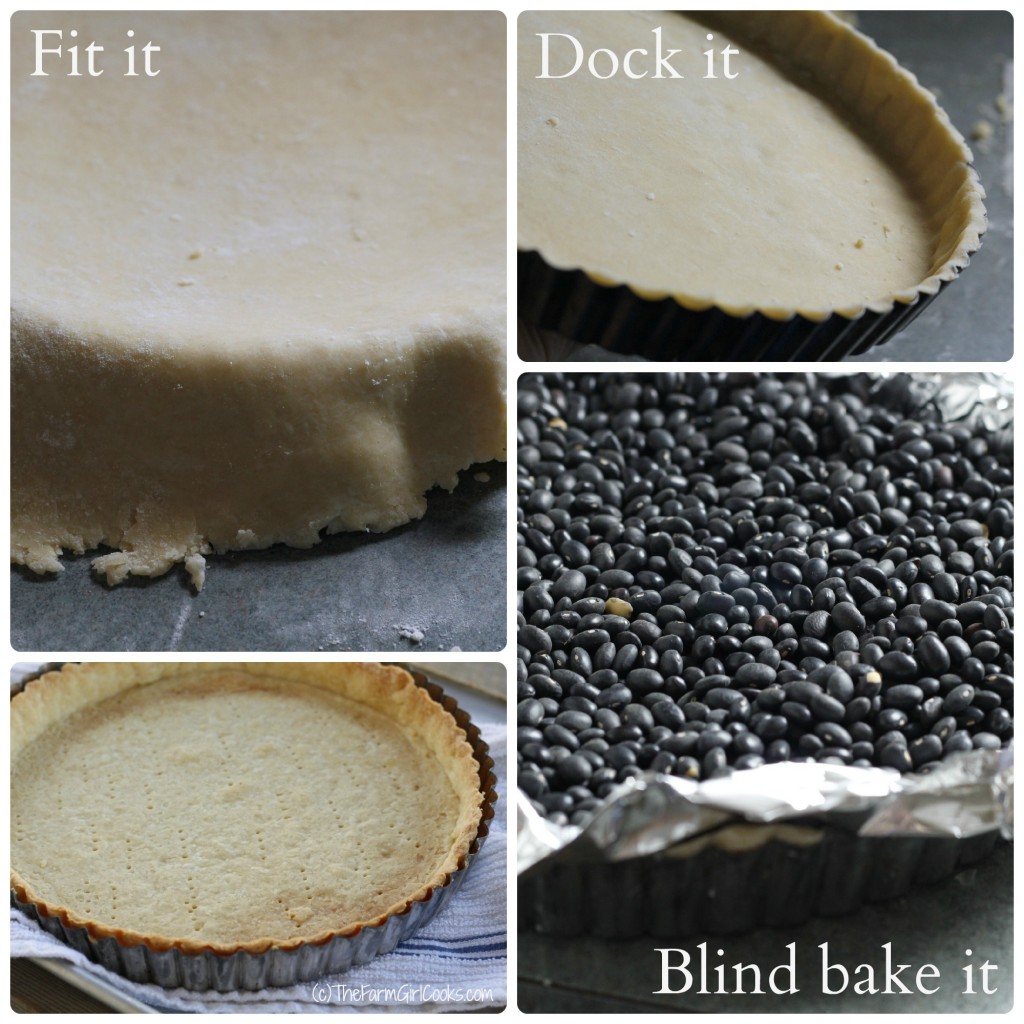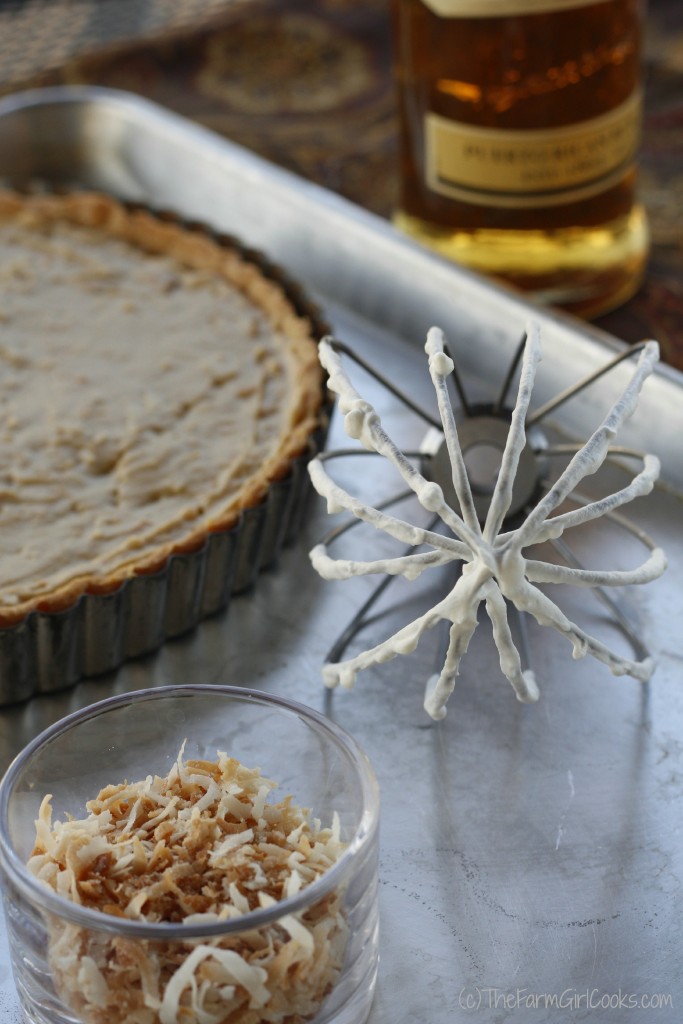 And for Fletch….