Right?
If the end result isn't perfect, then isn't your attempt an utter failure?  It's either 100% or it's zero.  Goose egg… Nada… Zip… Or as The Boy says, EPIC FAIL, Mom.
I was thinking about this the other day when I heard the classic Billy Joel song, Angry Young Man.
"I believe I've passed the age of consciousness and righteous rage.  I found that just surviving was a noble fight.
I once believed in causes, too.  I had my pointless points of view.   And life went on no matter who was wrong or right."
I don't know exactly when or where or even why the light bulb switched on, but the mature me decided that perfection just isn't worth the stress and aggravation anymore.  Perhaps being a mom has made me more accepting.  I feel the need to teach my son to do his very best, and if he doesn't score 100% or if he doesn't hit a home run or his plant dies, well… he tried, and hopefully he takes those lessons and learns from them, learns to re-examine his methods, to change something or work just a bit harder the next time.  I think we can all learn that lesson no matter how old (or young…) we may be.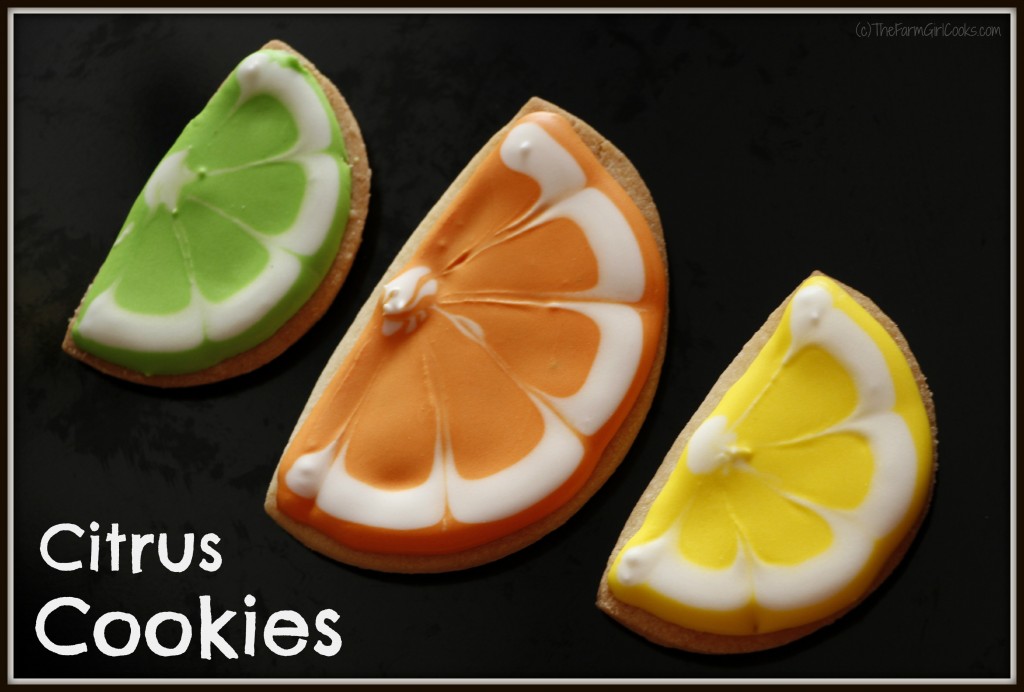 Such was the case with these cookies. I found the original design on Sweetopia. Marian is truly an artist of the highest caliber. How anyone can create the cookies she does is beyond my comprehension. She decorates rolled cookies and gingerbread houses with such detail that I think I'd be hesitant to eat them! If you have some time, peruse her video tutorials.  Sometimes Thomas and I snuggle up after bath time and watch the magic unfold.
Even bigger little boys smell good just out of the shower, don't they?  And when they want to sit on your lap?  Well, that just makes mommy swoon.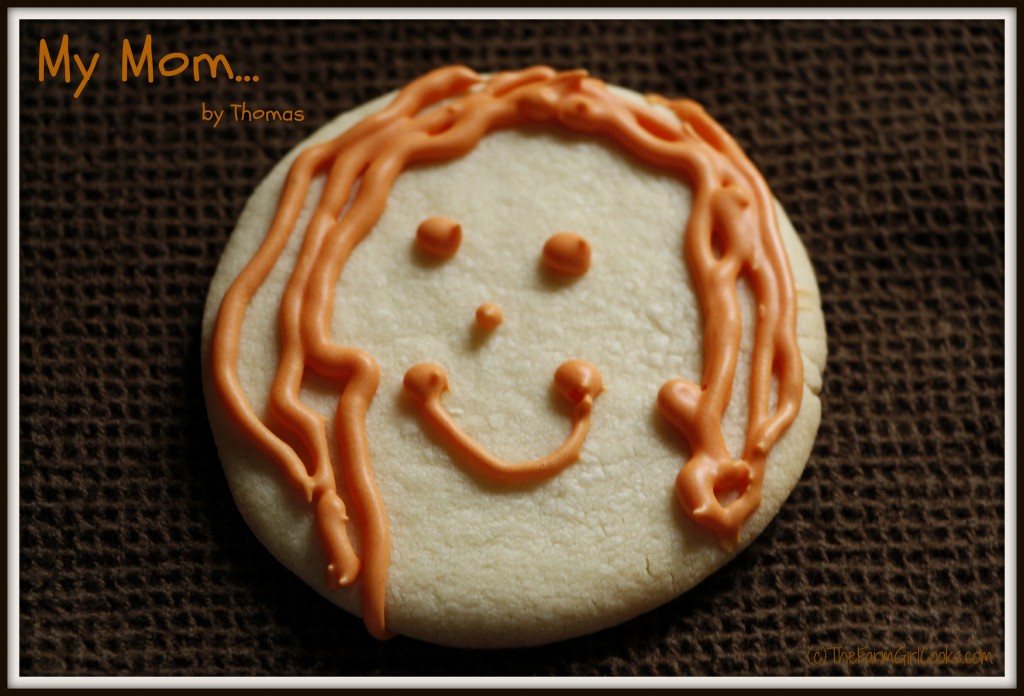 I was so inspired by these Lemon Cookies that I had to attempt recreating them.  Attempt is a good way to say it, too, because perfection – while it may be the name of them game I USED TO PLAY – is a little harder to come by when you make decorated cookies only a few times a year.  It wasn't as easy as it looked!  But it's still not that difficult to make a cookie that will make your friends' jaws drop.  And like everything else, practice does get you a little closer to perfection!
I've been doing this baking thing for a while now. In fact, The Betty Crocker Cookie Book, from which I adapted the base cookies seen here, was purchased in 1984.  An electric mixer is not essential, but it does make the job easier.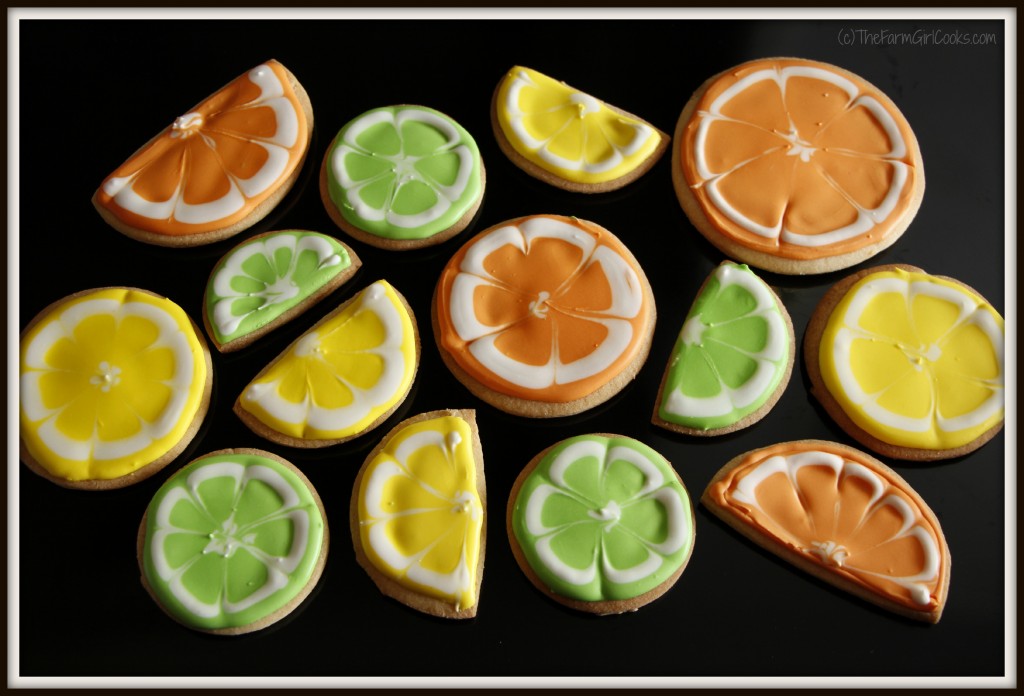 Lemon-Ginger Cookies
1 cup powdered sugar
1 cup unsalted butter, softened
1 T lemon juice
1/2 t vanilla extract
1/2 t lemon extract
2 1/4 cups all purpose flour
2 t ground ginger
3/4 t baking soda
1/4 t salt
Heat oven to 400°.  Combine sugar, butter, lemon juice and extracts in the bowl of an electric mixer and beat on medium speed until well mixed, scraping down sides of bowl as needed.  Reduce speed to low and stir in remaining dry ingredients carefully.  Roll dough out to about 1/8″ thick on a lightly floured board .  Cut into shapes with all those cute cookie cutters you bought but never used.  Bake on parchment lined baking sheets until barely golden brown, about 6-8 minutes.  Let cool slightly, then remove to a rack to cool completely.
Decorate with Royal Icing (recipe and other cool ideas demonstrated here, or to make the citrus cookies above, see this step-by-step from Sweetopia) and store in an airtight container for a week or more.  These cookies are easily customized for any occasion.  Make shamrocks, Easter eggs and summer flowers with the kids.  Believe me, it'll keep them busy for a few hours!