Would you work for a Russet baked potato or some homemade potato chips?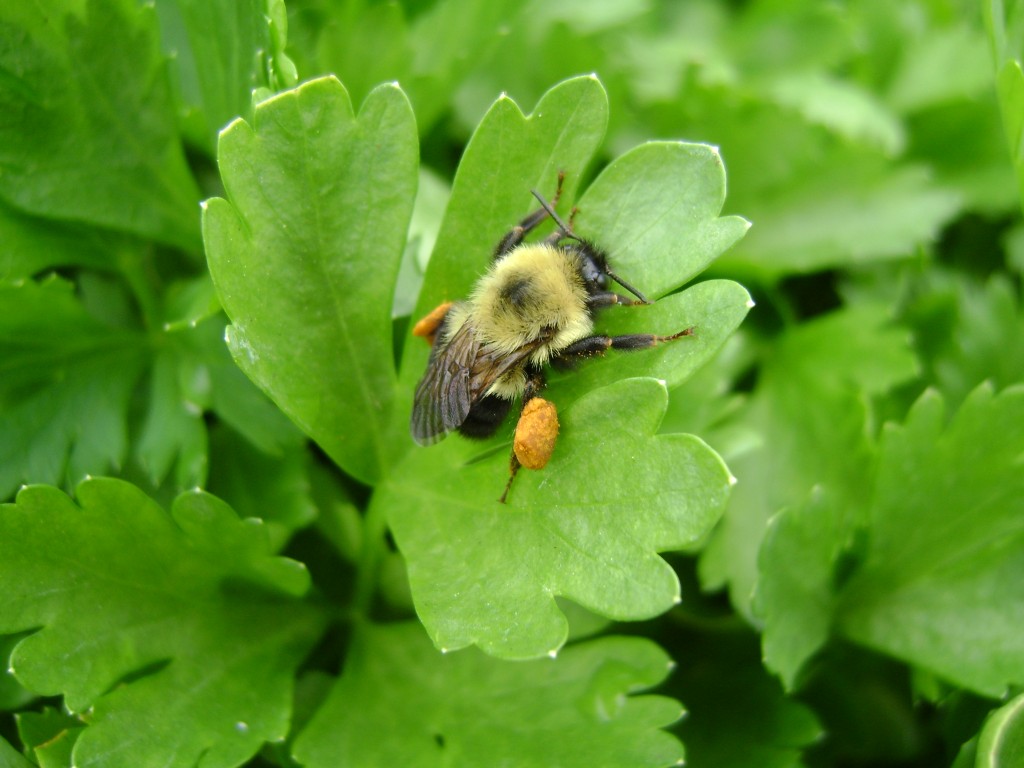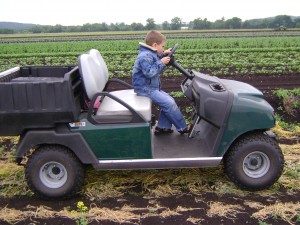 Everyone hates having too much work to do.  Or so I've been told.  And I guess when I think about it, I'm inclined to agree.
You just know there's a story coming, right?  Yeah, well…  The other day after dinner I was sitting at my desk printing up price cards for the markets and doing inventory spreadsheets, etc.  Thomas was sitting on the couch sorting his Pokemon cards, presumably not even noticing that I'm in the room.
I sighed and said "I really hate having so much work to do".  Without missing a beat, the kid looks up at me and says, matter-of-factly and completely dead-pan, "everyone does".
I stopped what I was doing and just stared at him, choking back giggles.  The little beast just dismissed me!  "Really?"
"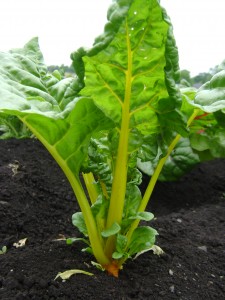 Yes!  Even me — I have my MORNING WORK to do, and my SPELLING LIST, and my MATH HOMEWORK and then I have to help you with DINNER and then after  you make me take a bath AND brush my teeth.  It never ends!" he says, throwing his hands up in the air.
Such is my life.
Sunday afternoon was chilly but we took a ride around the farm anyway, Thomas all bundled up in his heavy jacket and sandals.  I am away from the farm on Friday and Saturday because I'm at markets, so the last time I saw the fields would have been Thursday.  I kinda need to take a look around and check out what's getting ready so I can get my week's work lined up.  How long before we can pick swiss chard?  (this week!)  Will we be able to get enough bok choy for all the markets to NOT sell out this week?  (yes!)   Will we have carrots soon? (no freakin' way.)
About those potatoes
It's been much too hot to do a lot of indoor cooking, and we've still got some gorgeous Russet Baking Potatoes leftover from last season.  Don't turn up your nose – potatoes are meant to be stored, and unless they are labeled as 'new potatoes' and have thin fragile skins, all potatoes are storage potatoes.  They need to come out of the ground when they're ready or they will rot.  And for us in NY, that's September – before a freeze.
So get thee to the market this week and snag some Russets and make Grilled Potato Chips.  You can season the oil anyway you like, such as infusing EVOO with sliced garlic, rosemary, lemon thyme… you decide, as just about anything will work with these beauties.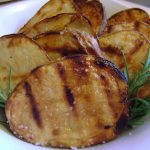 Grilled Potato Chips
Ingredients
Russet Baking Potatoes

scrubbed, sliced about 1/2" thick

Olive Oil

flavored if you like

Salt and Pepper

Chopped Fresh Herbs
Instructions
Heat grill to medium-high.  (I do not have a charcoal grill... so all my instructions have to do with your generic minimally-priced propane grill)

Put sliced potatoes into a large casserole and fill dish halfway with water.  Cover and microwave on high power for about 5-6 minutes.  This gives them a nice head start so  you aren't standing over your grill until the cows come home.  Don't wanna nuke?  Grill them without, but know that it will take at least 10-15 minutes longer.

Drain water from potatoes and pat dry with paper towels.  Brush or toss carefully with oil, season with salt and pepper, then lay on grill.  Give them about 10 minutes, rotating them about 45 degrees to get nice grill marks, then flip them over and grill the other side.  Keep the lid closed as much as possible to speed up the cooking.

When they're tender (you'll know because you'll be sampling them and burning both your tongue and your fingers), remove to serving dish.  Drizzle with additional flavored oil, fresh herbs, coarse salt and freshly ground pepper.

Then dive in with reckless abandon because they're freakin' awesome, even at room temp.  Leftovers (yeah, right...) make good home fries for breakfast.
Early Growth Always a Joy to See
---