It's been a good summer. I've been doing a whole lot of this: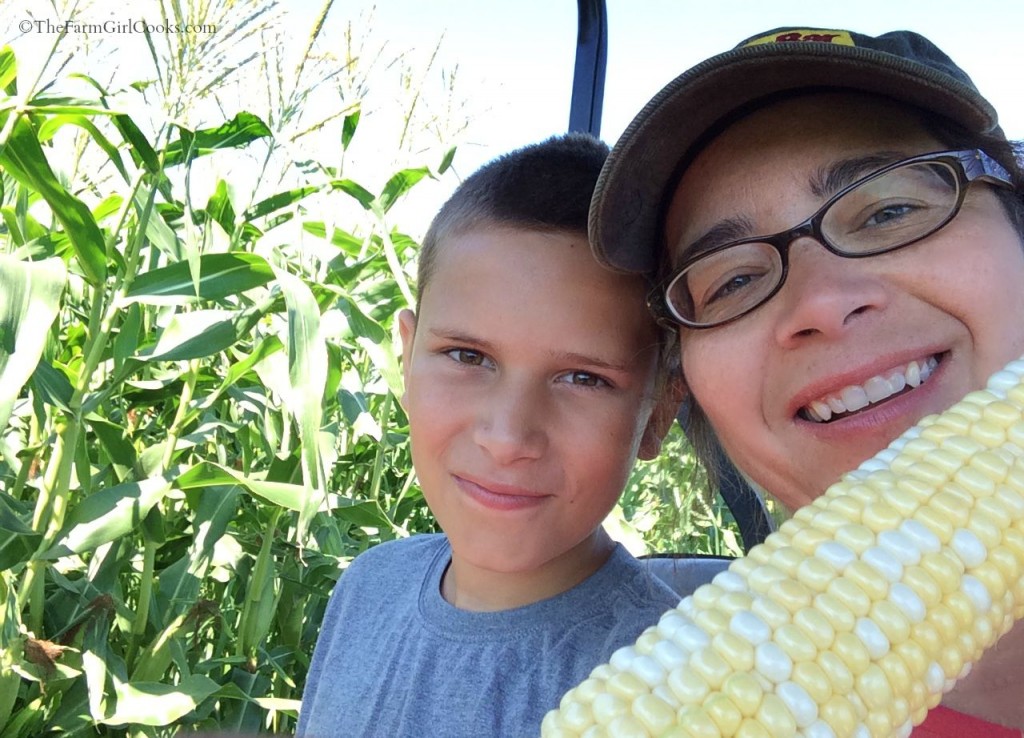 Not so much the eating corn thing, but the spending time with this special young man thing.
My baby is going to middle school. I think I'm in shock. The time went by too quickly. When I started this blog in 2010, Thomas was halfway through kindergarten and about to turn six.
I'm a little emotional, but mostly in a good, proud, smiley way. I'm in awe of the person he has become.
The Boy has spent most of his summer vacation working on the farm. He has helped me put together our weekly farm shares. He has waited on customers – quite ably, I might add – at the farmers market. He's harvested, washed, and boxed all kinds of vegetables. He learned how to set up irrigation lines and assisted in the assemblage of a new starter for a tractor. Thomas drives a field cart with skill and caution despite his grandfather's example.
I don't call him "get in and gun it Sonny" for nothing.
One of the great lessons I have tried to teach my son is that hard work and conscientious effort are valued and [eventually] rewarded. He has kept track of his hours worked and reports this to his employer on Sundays. Grandma gave him his pay envelope yesterday and he ran home to show me.
"Look at all the money I earned!"
I hugged my little boy (who is a mere 4 1/2″ shorter than me at this point) and told him how proud I was that he said he EARNED that money and not that it was given to him. He DID earn it! He worked hard for every dollar and deserved every minute of exhausted sleep that came each night.
Now, if I can get someone to slip me a few bucks for cleaning dirty kid clothes…
---
Fairy Tale Eggplant for Elegant Summer Dining
My dear friend Janet recommended stuffing eggplant and when I saw these gorgeous babies hanging from the plants I knew I had to try my hand at it. I also knew that my darling son would not be home for lunch this past Sunday, so this was my chance to cook and dine sans complaints.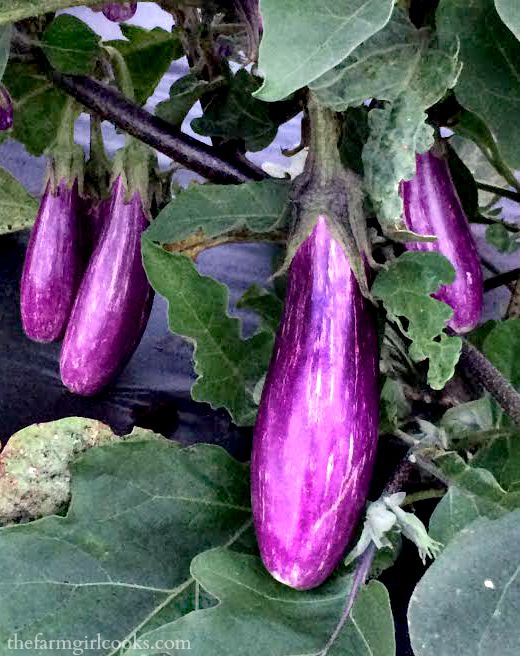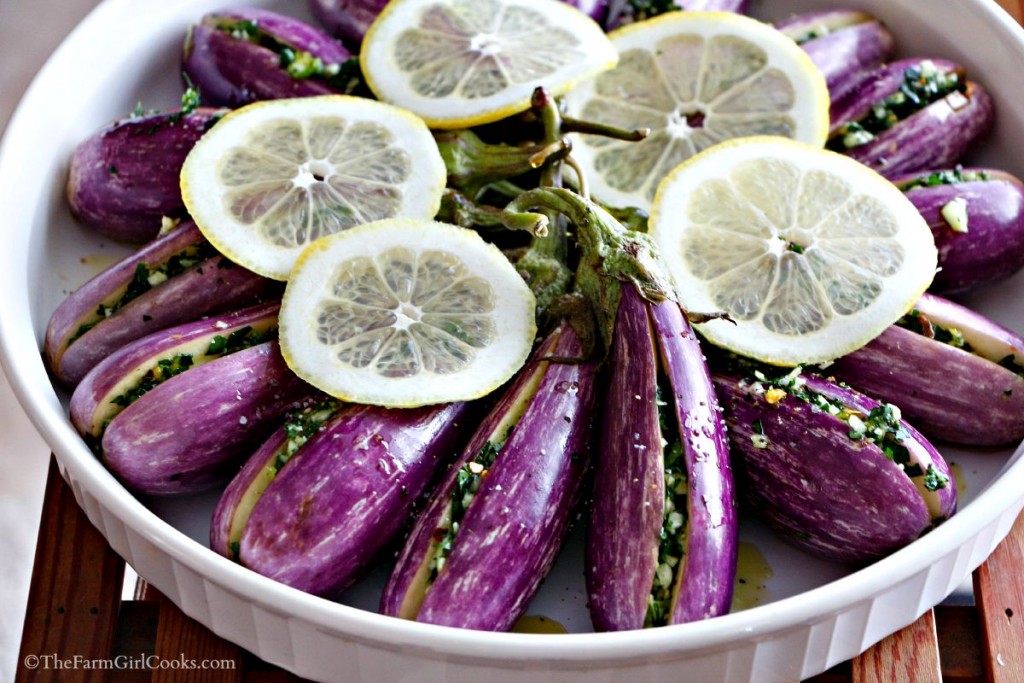 Easy as could be, I chopped fresh Italian flat leaf parsley and garlic cloves – about 1/4 cup parsley to 3 average sized cloves of garlic for 15-18 baby eggplants. If you are using Bialas Farms homegrown garlic, you could probably get by with one massive clove. I stirred them together in a bowl with olive oil to moisten, lemon zest, salt & pepper, and red chile flakes. I prepared the fairy tale eggplants by simply slitting down one side with a paring knife, being careful not to cut through the opposite side.
Pry the eggplants open just a smidge and spread about 1/2 teaspoon of the parsley-garlic mixture inside. Arrange them any way you like in an oven-safe baking dish and drizzle with a bit of olive oil. Squeeze the juice of 1/2 of a small-medium lemon over all, then bake in a preheated 400° oven for about 20-30 minutes. You'll know they are done when a paring knife can be easily inserted into the eggplant. They should be soft and cooked through. Sprinkle the cooked eggplant with a bit of diced fresh tomato. Serve at room temperature as is or with some fresh ricotta cheese and grilled semolina bread.