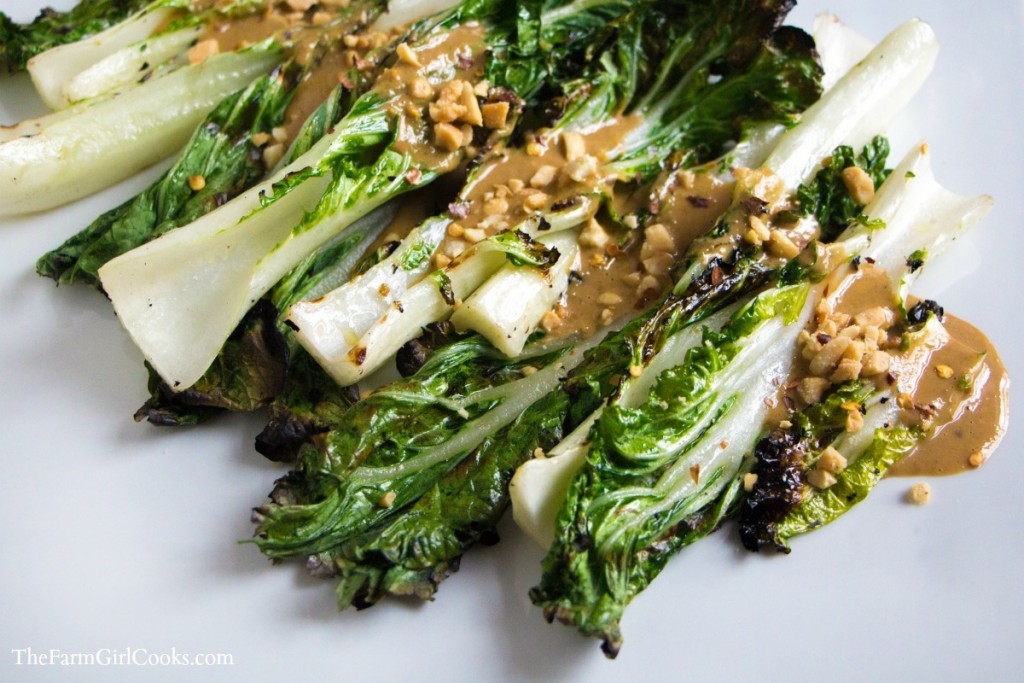 I've come to the conclusion that I'm the type of person that needs to be completely overwhelmed with responsibilities before I can be remotely effective. I thrive on chaos, I think, and that scares me.
I haven't felt creative enough to cook something AND drag out my camera to photograph it in a very long time. Loads of life happenings seem to be forcing me into a period of "get dinner on the table and clean up so you can do more… (insert task here, such as laundry, cleaning, bookkeeping, etc).
It's becoming a real drag.
However, now that we're being bombarded with farm work, the inspiration abounds.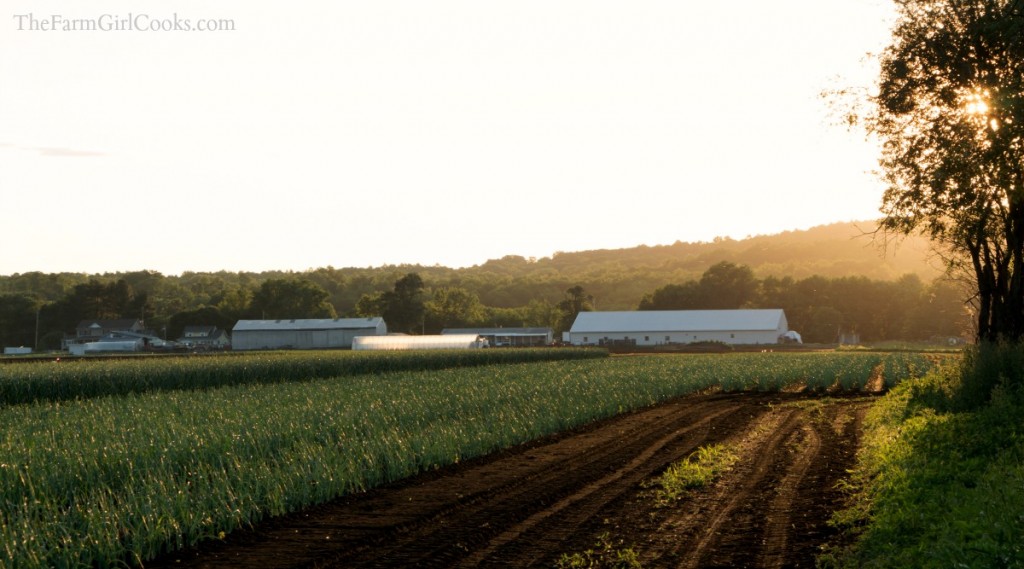 How can I not want to play in the kitchen when I have all of these gorgeous veggies and fragrant herbs at my disposal?
I'm telling you straight truth here – bok choy stems are great to nibble when you're feeling hungry or even thirsty. I do it all the time in the barn when I'm working. Can you imagine how happy I was to read that bok choy is one of the foods in the 'zero or negative calorie' group. This readily available veg doesn't add any calories to your diet – it actually facilitates the burning of calories when you eat it and helps reduce body weight.
Bring it on!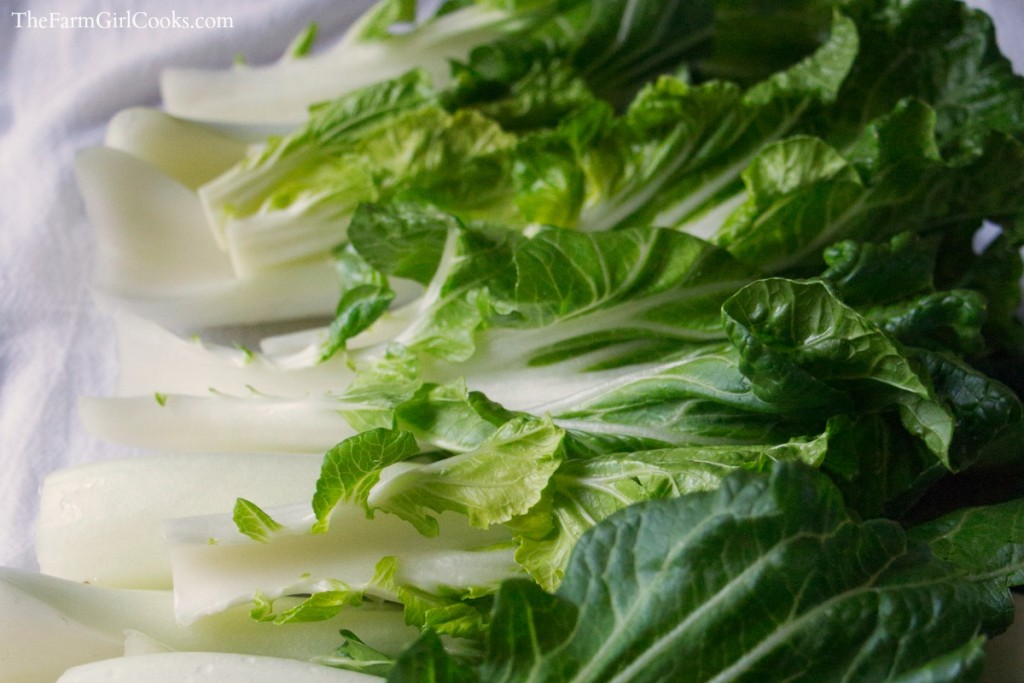 Friends have had mixed results with the grilling of bok choy. Most love the idea and practice of doing something out of the ordinary with this farm share staple, but as always, I've heard tell of not-so-happy choy grillers.
My suggestion: make extra and keep tasting to see how you like it cooked! You may prefer it cooked more than I do, so always prepare foods to your and your family's preferences.
As for the peanut sauce here, it's darn good to drizzle all over ANYTHING you want to put in your mouth. Or nothing at all, even. Just dip a spoon into it and enjoy!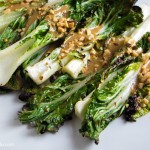 Grilled Bok Choy with Spicy Peanut Sauce
Delightful in stir-fry dishes, bok choy is also a terrific snack eaten raw. The white stems are crisp and succulent without the stringiness of celery. This blender sauce comes together with absolutely no cooking and requires all of 3 minutes make. Instead of the blender, you can do as I did and put all the ingredients into a pint-size wide mouth mason jar then blitz with an immersion blender.
Ingredients
1

" piece peeled fresh ginger

1

clove

garlic or about 4" fresh garlic scape cut into 1/2" bits

1/2

cup

creamy peanut butter

2

T

soy sauce

1

T

lime juice

1

T

brown sugar

1/3 - 1/2

c

warm water

red chile flakes to taste

about 1/4t - 1/2t

bok choy

heavy green leaves and bottom removed

olive oil & salt for grilling

chopped roasted/salted peanuts for garnish
Instructions
Set up your blender and start it running, then prepare for the best trick ever: drop ginger and garlic into a running blender and it will mince it all perfectly within seconds.

Add peanut butter, soy sauce, lime juice, brown sugar and 1/3 cup water to blender jar. Blend until smooth and creamy. Add chile flakes and additional water until sauce reaches desired consistency.

Grill bok choy: Separate stalks of bok choy, rinse well, then dry with a towel. Toss gently with a drizzling of olive oil then sprinkle with salt. I like to do this on a rimmed baking sheet.

Spread stems on clean, preheated grill and cook, turning occasionally, until barely tender and stems have nice grill marks.

Arrange on a platter, then drizzle with a modest amount of peanut sauce. Sprinkle with chopped peanuts and additional chile flakes as desired. Serve remaining sauce on the side.