Obviously, make banana bread.
But not some oily, bland, burnt banana bread… you want one that tastes just like Aunt Pam's!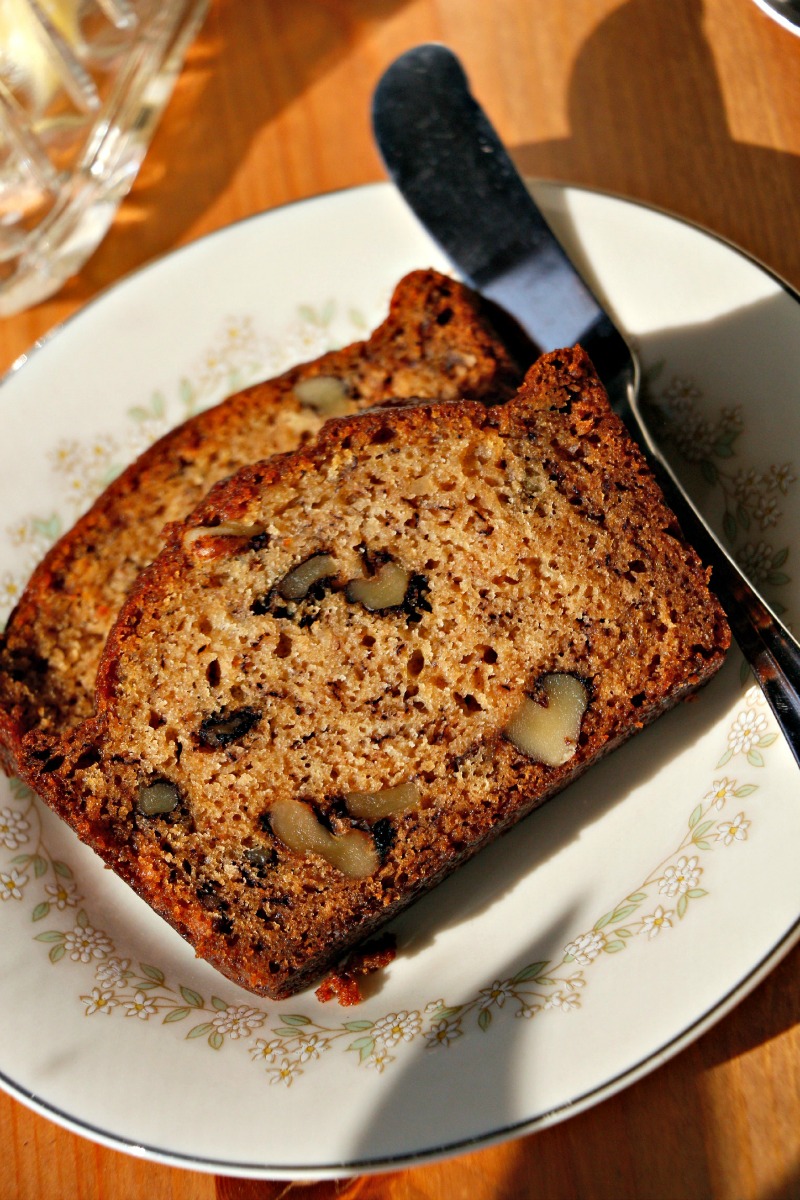 And Aunt Pam would be whom, you ask?
Well, she would be my mom's sister, and she is also the family expert on banana bread baking.  None of the banana breads I've had can compare to hers.
I set out to find a recipe on Sunday morning (because Sunday mornings were made for baking… in case you didn't know), and found one in The Fannie Farmer Baking Book by Marion Cunningham.  It looked like it would be similar to Aunt Pam's, but I was lacking in bananas – I only had 3 and that wasn't quite the 2 cups the recipe called for.  Searching the pantry, I found a snack-pack of applesauce.  Bingo!
I made a few other changes that didn't hurt the end result, but as a general rule, this book is one of my essentials.  If you're looking for another cookbook to grace your shelves, I highly encourage you to buy  The Fannie Farmer Baking Book.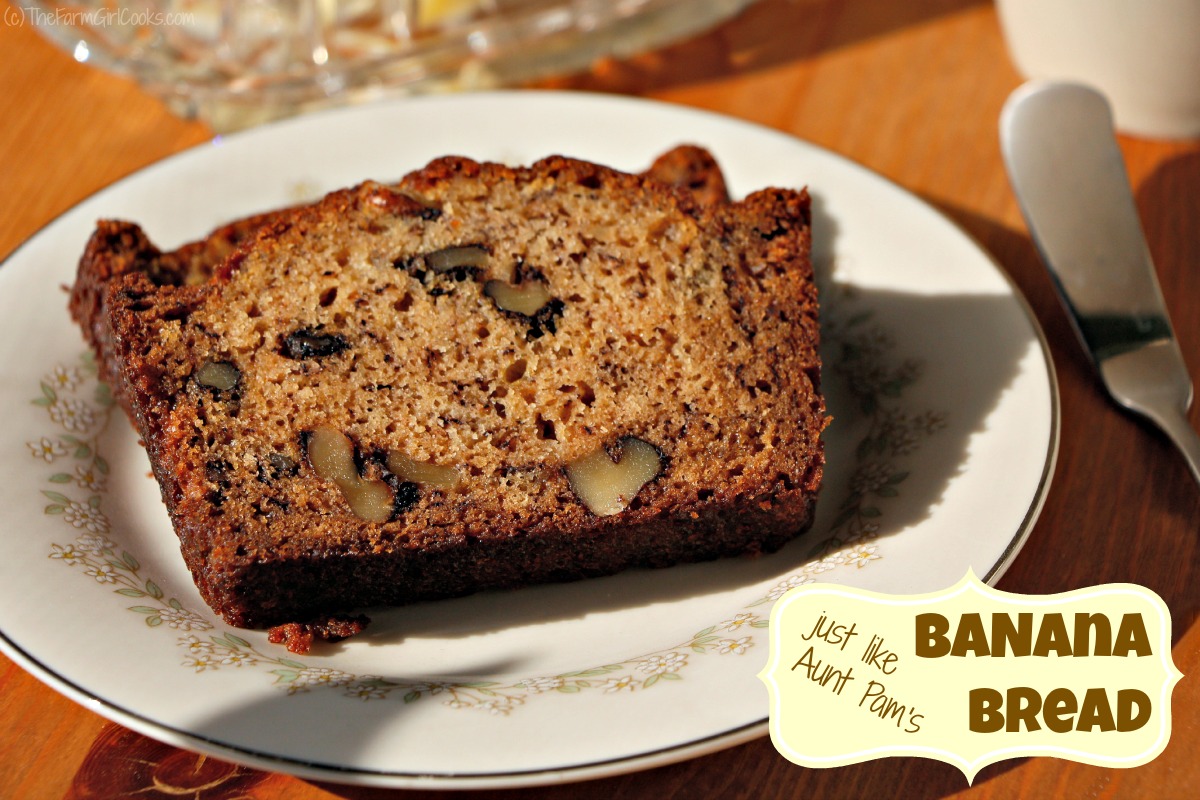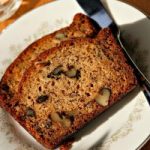 "Just Like Aunt Pam's" Banana Bread with Walnuts
This classic snack cake is perfect with a hot cup of coffee or stashed in a lunch box. Wrap slices individually and freeze to keep them fresh and ready for grab & go!
Ingredients
2 1/2

cups

All Purpose Flour

1

t

salt

2

t

baking soda

1

cup

butter

soft but not melted

1 3/4

cups

sugar

2

cups

mashed banana

or whatever you have plus applesauce to make up the difference, but no more than 3/4 cup

4

eggs

slightly beaten

1

cup

chopped walnuts
Instructions
Preheat oven to 350° [325° if you are using very dark, non-stick pans] then grease and flour 2 - 8 1/2 x 4 1/2 x 2 4/3 loaf pans.

In a medium bowl, whisk together (this takes the place of sifting) flour, salt, and baking soda. In a large bowl, cream with a wooden spoon the sugar and butter until they mostly come together. Begin adding the mashed banana gradually and you'll see the mixture begins to smooth out nicely. Continue adding the rest of the banana, the applesauce and eggs and blend well. Stir in the walnuts and flour mixture and be sure to scrape the bowl with a rubber scraper to make sure everything is thoroughly blended.

Pour the batter evenly into the 2 prepared loaf pans and set in middle of oven. Bake for about 45-50 minutes or until a skewer inserted into the center of the bread comes out clean. Remove from oven and cool for 5 minutes, then remove from pans and cool completely on a wire rack.

Wrap in plastic wrap once the bread is completely cooled and store at cool room temperature for a few days. If you need to store longer, wrap well and freeze it.

Recipe adapted from Marion Cunningham's The Fannie Farmer Baking Book
We're FINALLY enjoying a bit of sunshine and no gusty winds – 2 of our markets open over the Memorial Day weekend and they were less than memorable weather-wise.  In fact, when I left the parking lot in Ringwood at 1:15pm Saturday, the thermometer in my car said it was 48°.  That wouldn't have been terrible, ordinarily, but 1) it's THE END OF MAY DAMMIT! and 2) it was rainy and windy, to boot.
All in all, a sucky market weekend made brighter by the steadfast souls who came out to shop on opening day.
So, yesterday, I was sitting at my desk with the windows and door open.  I heard several high-pitched quick chirps.  I knew it was a cardinal so I leaned over carefully and snagged my camera.  When I looked up, he was sitting on my herb planter tormenting my cat.
She wasn't happy….