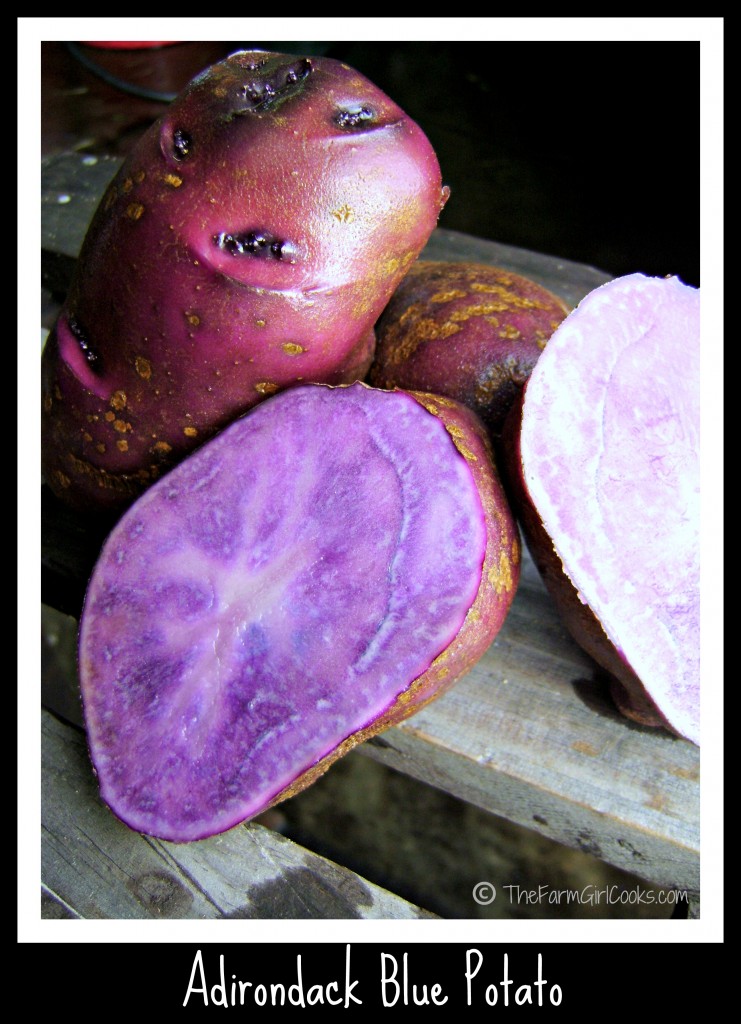 We started growing Adirondack Blue potatoes several years ago, back when the Peruvian Blues were all the rage.  We're into that whole 'eat local' thing, so why not choose a NY state potato over one of South American origin, no?
The Adirondack Blue is a hybrid developed by Cornell University in 2003.  It's on the sweet side and dry-fleshed, similar to a russet baking potato.  The skin is thick enough to hold up to oven baking and this is a fantastic candidate for 'twice baked' potatoes.  TJ and Alex are big fans of this delectable little do-ahead side dish.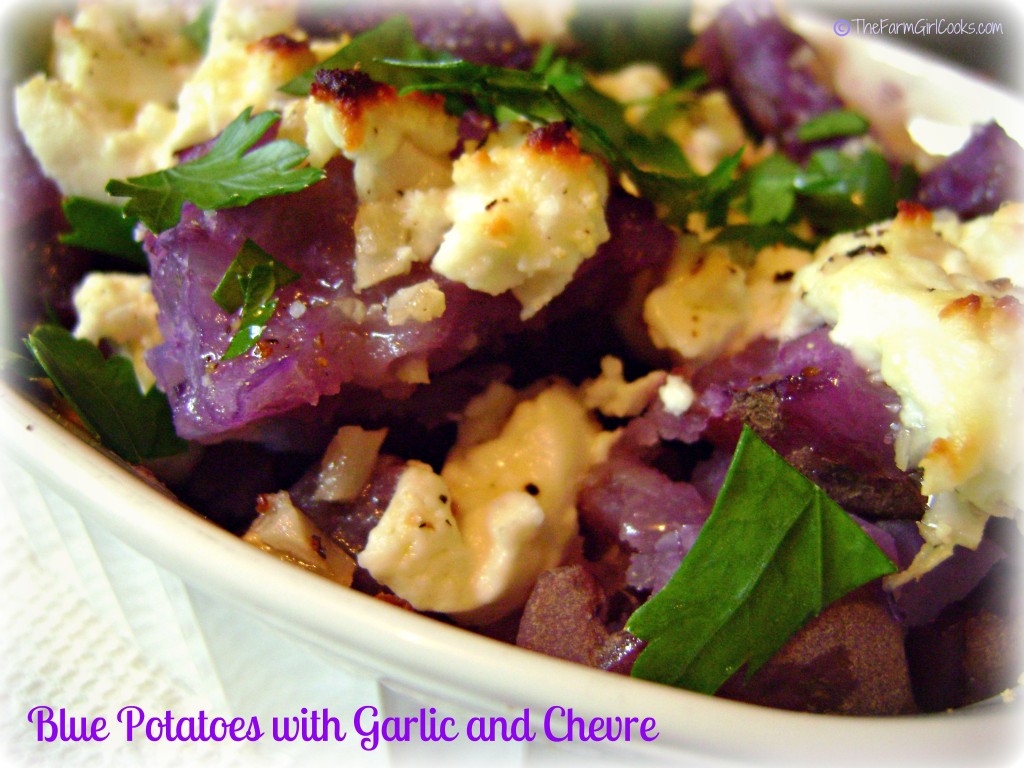 We had a CSA distribution  yesterday, which means I'm in the barn until around 6:15 or 6:30pm.  The last thing I want to do after I come home from  the barn is cook a big meal.  HOWEVER, a farmgirl's gotta eat. I boiled a few Adirondack Blue potatoes in salted water until tender. A knife inserted into the potato comes out easily. Once tender, I drained the potatoes and cut them in quarters.
The quartered potatoes found a new home in a small Corningware French White baking dish and I pressed them gently with a fork to mash them up a bit.  A dousing of olive oil and a minced clove of garlic followed, and then a generous crumbling of goat cheese was sprinkled over the salted and peppered potatoes.  Into the oven (450°) or broiler or (my personal choice for quick single-gal servings) the toaster oven it went for about 5 -10 minutes (depends on your choice of  appliance).  I drizzled the finished dish with a tad more olive oil and garnished it with chopped parsley.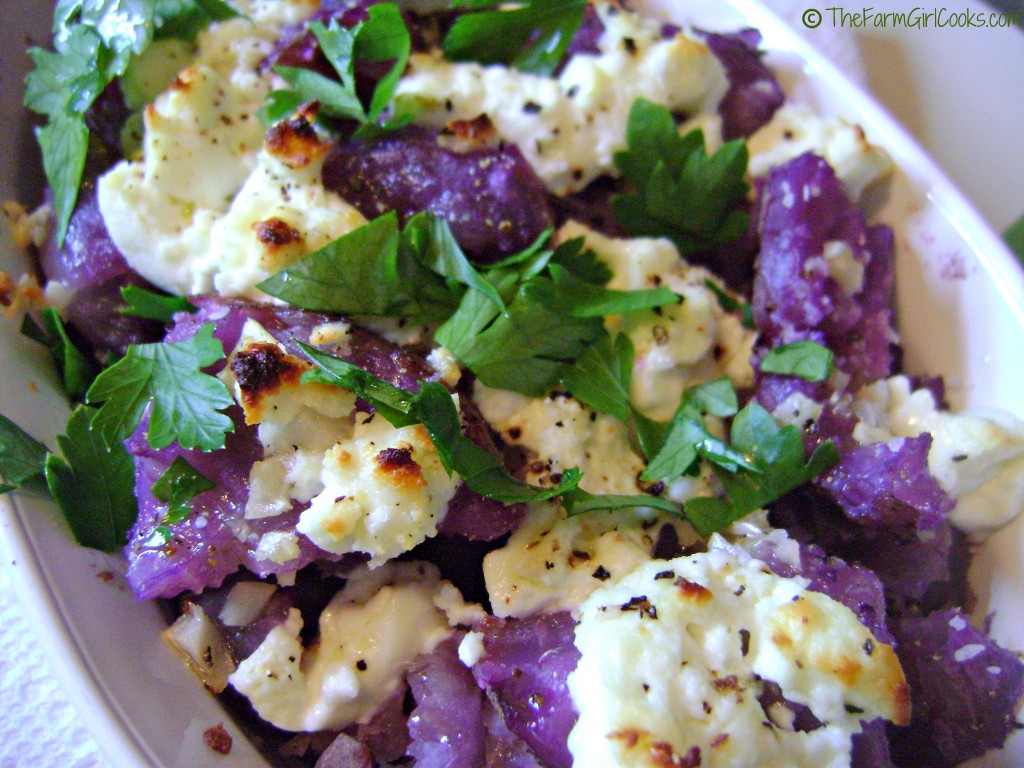 The appearance and flavor of this side dish belie it's simple preparations.  I do hope you'll try it, either in individual serving dishes or in one big shallow gratin dish.  If you're really hungry and just as lazy. Top this beautiful mass of starchy tangy-cheesy goodness with an over-easy fried egg.
Can you ever really go wrong with blue potatoes?