A friend of mine asked me to make a cookie donation to a very worthy cause: The Avon Walk for Breast Cancer.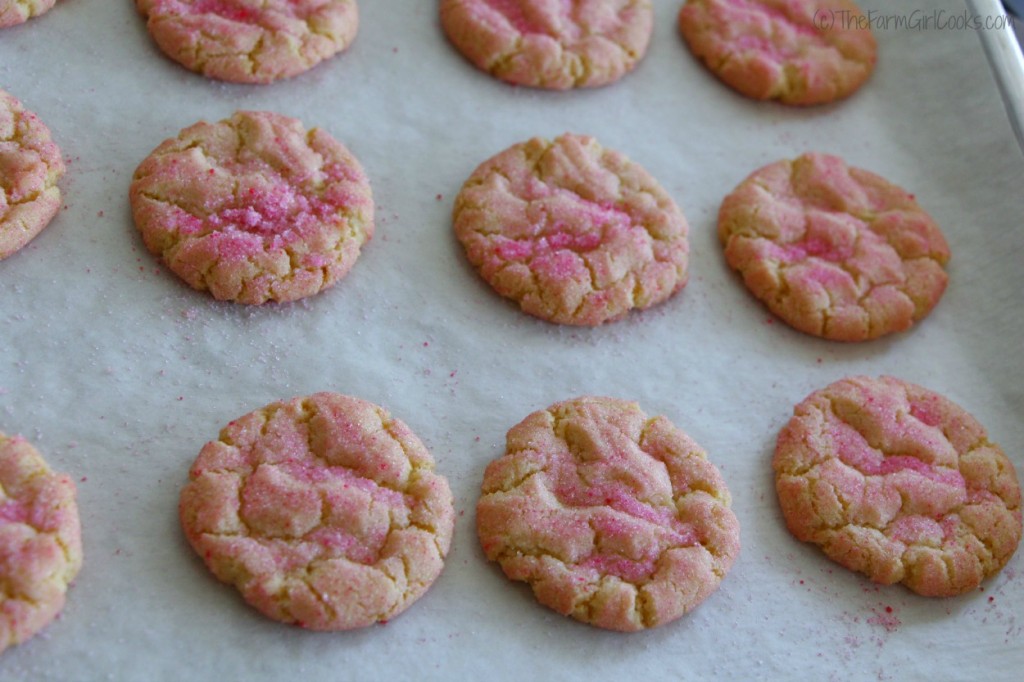 As her way of raising funds for this cause, Katie hosted a Spa Day complete with raffles and giveaways and the cookies I sent her were included. I was absolutely honored to help. I can't say that I've lost anyone very close to me because of breast cancer, but it's touched the lives of several in my family and surrounding circles over the years. I've even had my own 'let's have another look at that shadow' and 'perhaps a 6-month-mammogram and ultrasound for a while instead of yearly would be prudent'.
I'm fine… healthy as an ox despite my penchant for home-baked goodies and growing appreciation for carnivorous activity. But so many women (men can get breast cancer too, FYI) aren't, and that number is growing all the time.
Katie will be walking 39.3 miles on June 1-2 and with our help she can make an even bigger impact.  All it takes is a few clicks of your mouse!  If you'd like to offer a donation to the  2013 Avon Walk for Breast Cancer please click through to Katie's personal fundraising page.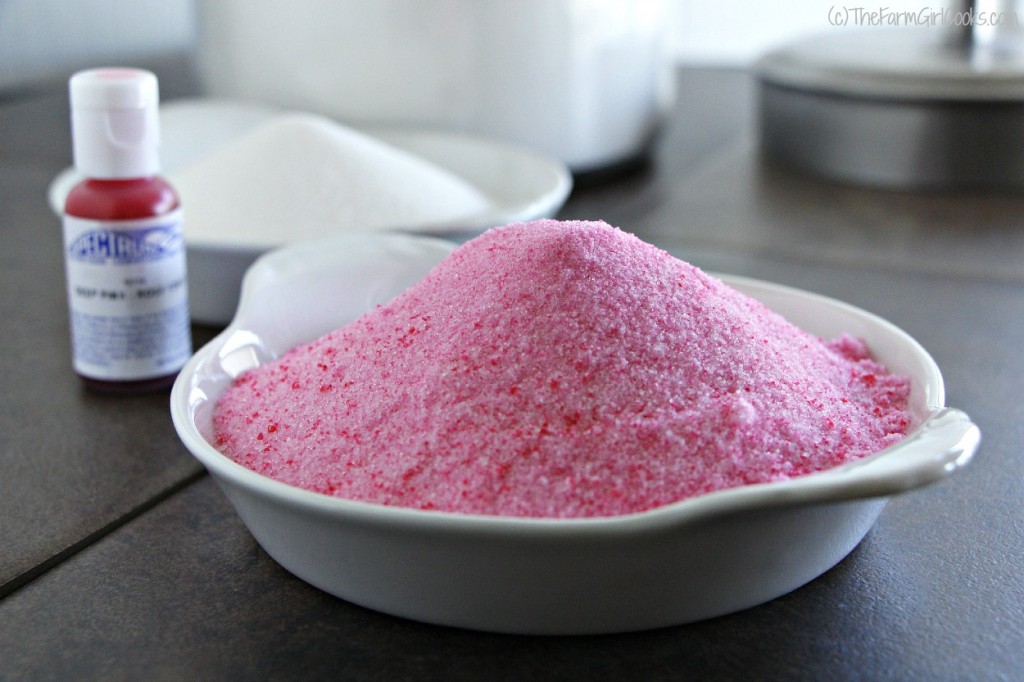 As for the cookies, well, these cinnamon-sugar cookies are an old favorite around the farm.  In fact, Thomas has requested that I bring them into his class for a birthday snack celebration, so I whipped up a double.  A double batch – scooped with a teaspoon size cookie/ice cream scoop – made about 160 cookies.  I may have eaten a few.
For Katie's giveaway I wanted to do something special, but I didn't have pink sugar.  It was a simple task to make it, though!  I put plain old white sugar in the bowl of my food processor, added several drops of paste food coloring, then pulsed it until the sugar was colored.  It took a good 20 – 30 pulses but it was absolutely perfect!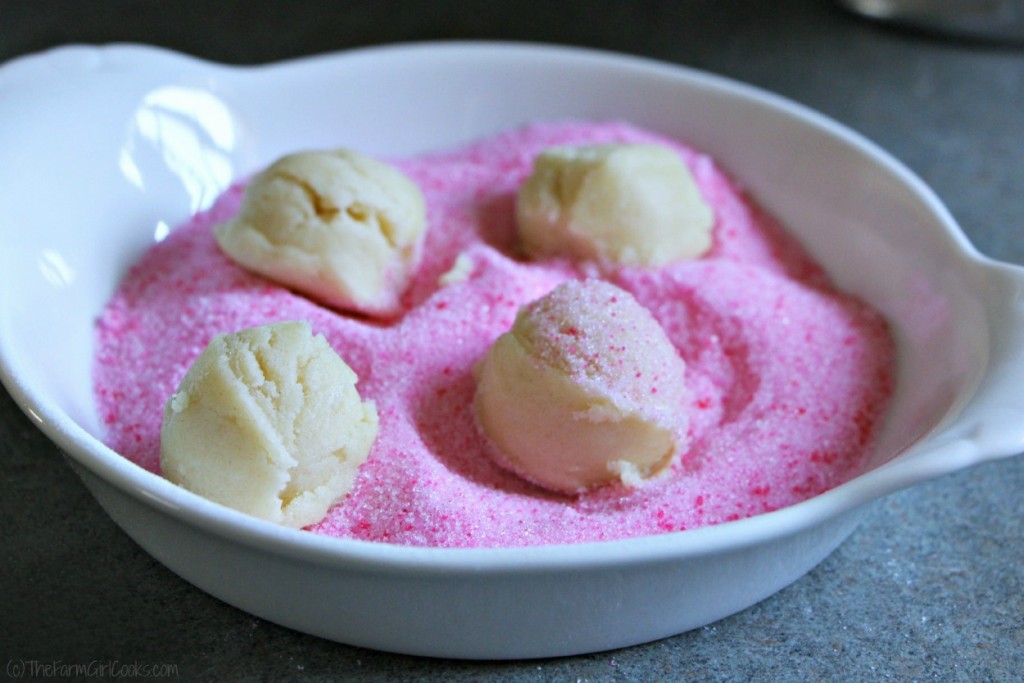 Can you imagine being able to customize the sugar you use for cakes and cookies for school or team events?  Green for St. Patty's Day, pink for Valentine's Day, blue and orange for when the Mets win the World Series again… ok, hold off on buying blue and orange food coloring 😉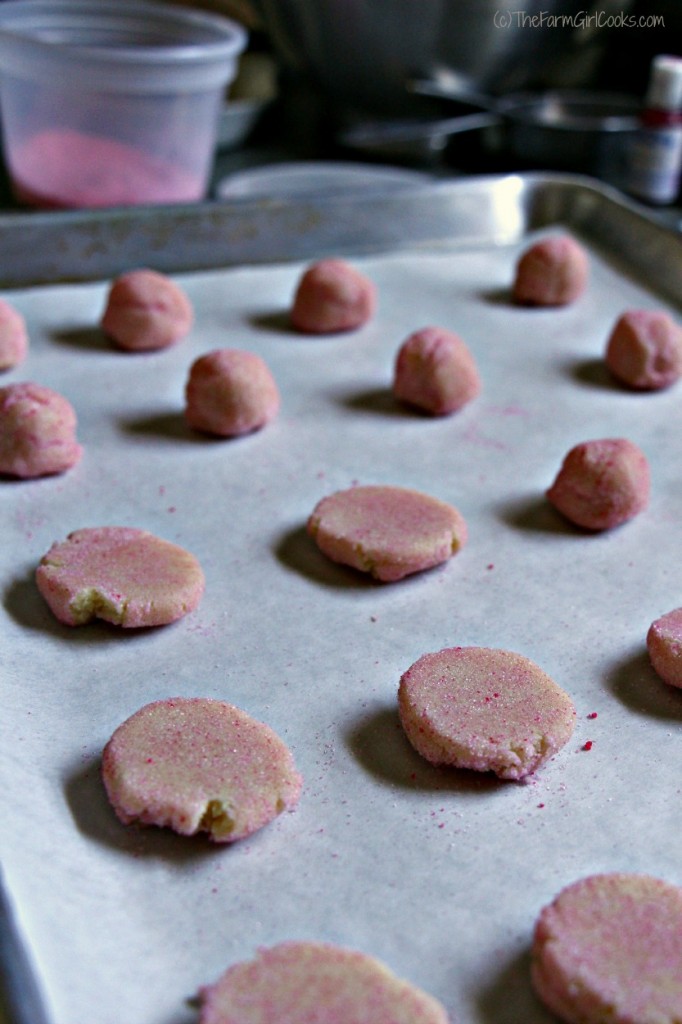 The possibilities are endless, and since I had some pink sugar left after this cookie-fest, I used it to make 'white' cake batter pink for a Hello Kitty-themed cake for a very happy 4 year old.  It's just plain white cane sugar so you can use it anywhere.  I'm picturing a rainbow of sugar cookies gracing the dessert table at a Memorial Day barbecue.
Give it a shot and let me know what colors you come up with!
Cinnamon Sugar Cookies
2 3/4 cups all-purpose flour
2 t cream of tartar
1 t baking soda
1/2 t salt
2 sticks unsalted butter, room temp
1 1/2 cups sugar plus 1/4 cup for topping
1 large egg
1 t vanilla extract
1 t ground cinnamon
Preheat oven to 350°.  Beat butter and sugar together with an electric mixer on medium speed.  Scrape down the sides of bowl as necessary and beat until light and fluffy.  Add the egg and vanilla and beat until well combined.  Stir in the dry ingredients gradually (on the Kitchen Aid that would be the lowest setting or '2') and beat until the dough comes together in clumps.  It will look dry, but if you squeeze a handful of it together it will hold its shape.
In a separate shallow bowl or *a plastic food storage container with lid*, stir together 1/4 cup sugar and 1 t ground cinnamon.  Scoop out balls of dough using a cookie scoop or spoon.  If you use a scoop, just drop the balls into the container of cinnamon sugar, replace the lid and shake it around for a few seconds.  If you use a spoon, you'll want to roll balls of dough meatball-style between your palms and then toss them in the cinnamon sugar.
Place the balls on parchment lined baking sheets, spaced evenly about 1 1/2 inches apart.  Press to flatten with the bottom of a glass – dip the glass in sugar every so often if it sticks to dough balls.  Sprinkle with additional cinnamon (or colored) sugar and bake for 9-12 minutes (larger balls take longer to cook, obvi).  Cool a minute or two on sheets, then transfer to a rack to cool completely.  Store in an airtight container for a week or more.
(Recipe adapted just slightly from Martha Stewart Everyday Food Collectible Cookie Edition.)
The FarmGirl's Notes:

* The butter needs to be softened but not greasy-soft.  It's better to err on the side of not quite soft enough.  If necessary, you can cut the sticks into tablespoon-sized pats and let them sit on the counter for 10 minutes.
* I reduced the amount of sugar in the dough and they're still plenty sweet.
* Roll the dough in colored sugar instead of cinnamon-sugar if you prefer, but be aware that there is no cinnamon in the dough.  Hence, these will simply be 'sugar cookies'.
* The storage container makes quick work of coating the balls of dough.  Use a larger container able to hold 20 little balls with a larger amount of cinnamon-sugar.  I was barely done scooping and coating 2 pans' worth before the first two pans were ready to come out of the oven.
* We have a mason jar of cinnamon-sugar on hand because The Boy loves cinnamon toast in the morning.  I use this for the cookies then sift out any stray pieces of dough that may have fallen off before putting the sugar back in the jar.
* Always use parchment paper.  Always.
* I bake 2 pans of cookies at a time, switching racks halfway through cooking time.
* These cookies make fabulous ice cream sandwiches.
* I used to be such a die-hard Mets fan that I slept with my cap on, wrote letters to players  (I even got a reply from Ralph Kiner!), and had posters of Gary Carter over my bed.